Home » Press Room » Symphony News
KC STAR: KC Symphony's Thanksgiving series to feature Haydn and Mozart, with Bernard Labadie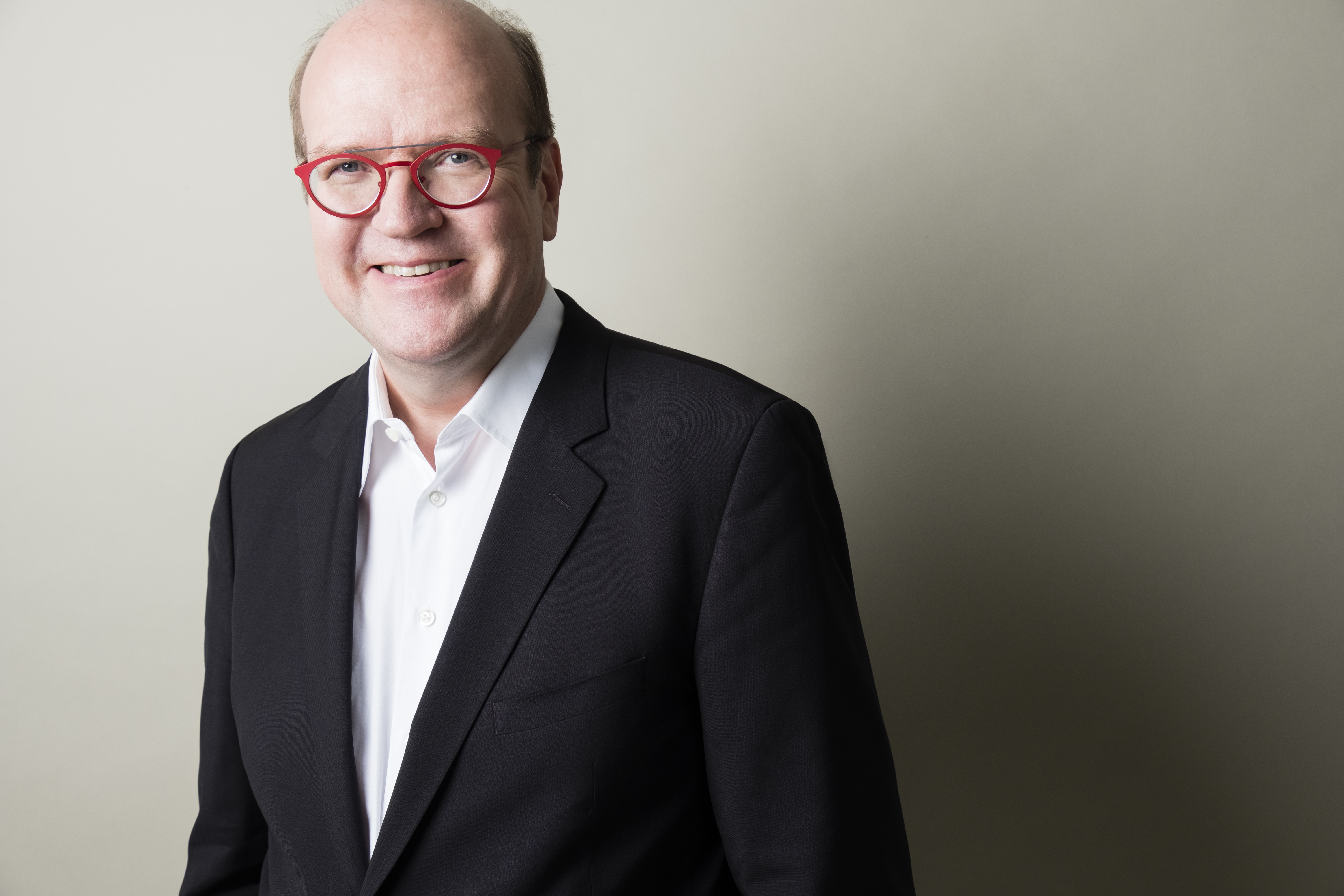 Bernard Labadie. Photo by Dario Acosta.
By Patrick Neas | November 17, 2018 07:00 AM
The Kansas City Symphony's Thanksgiving weekend concerts have become something of a holiday tradition for local music lovers. Led by a guest conductor and featuring upbeat music, they're a great way to usher in the holiday season.
This year, Bernard Labadie, one of Michael Stern's most popular pinch hitters, will lead the orchestra in performing Haydn and Mozart Nov. 23-25 at Helzberg Hall.
According to Labadie, he has visited Kansas City "probably 10 times" in the last 15 to 20 years. He has a special rapport with the symphony and Kansas City audiences love him, too.
"I'm always happy to come back to Kansas City," Labadie said. "I often say that you have one of the most underrated symphony orchestras in America. And, trust me, I've conducted almost all of them. Repeatedly."
Labadie is an early music specialist, whose regular gig is conducting the period instrument ensemble Les Violons du Roy, an ensemble that he has brought to Kansas City on the Friends of Chamber Music series. But even when he's conducting a modern instrument orchestra like the Kansas City Symphony, Labadie's early music sensibility informs his music-making.
"This repertoire, as you know, is very much my bread and butter," he said. "Haydn and Mozart are extremely important composers in my career. As a guest conductor, I'm doing them even more often than the Baroque composers that I love so much.."
For his Thanksgiving concerts in Kansas City, Labadie is conducting two of Haydn's and Mozart's most popular works: Haydn's Trumpet Concerto and Mozart's Symphony No. 41, known as the "Jupiter" symphony.
Impresario Johann Peter Salomon gave the symphony the nickname "Jupiter" because the first chords reminded him of Jupiter and his thunderbolts. Mozart composed the work, along with two other masterpieces, symphonies numbers 39 and 40, in a burst of creativity in the summer of 1788.
"The 'Jupiter' Symphony is probably the symphony that I've conducted the most often in my life," Labadie said. "It's a piece that I absolutely love, in and out. I think it's the first truly great, great symphonic masterpiece in the repertoire. It opens the door to so many things that are about to come."
Mozart and Haydn were part of a mutual admiration society, and while the style of both composers share similarities, Labadie relishes the differences.
"Haydn was a master at milking everything from rather sparse material," he explained. "His themes are never aching melodies that are long and nourished and lyrical the way Mozart's are. He lays out a certain number of ideas and really exhausts them. He turns them upside down."
Labadie will open the concert with Haydn's Symphony No. 26, known as "Lamentatione," and then the symphony's principal trumpet, Julian Kaplan, will be the soloist for Haydn' sparkling Trumpet Concerto.
"The Haydn trumpet concerto was written for a very special kind of trumpet that had just been invented," Labadie said. "It was the first version of a keyed trumpet, which allowed the trumpeter to play lots of notes that were not available on the natural trumpet. It explains the lyricism of the work because the instrument Haydn wrote for had a lot more technical possibilities."
This won't be the first time Labadie has conducted concerts in Kansas City on Thanksgiving weekend, and he says he loves it. But doesn't he miss spending Thanksgiving with friends and family?
"I'm Canadian, so my Thanksgiving was in mid-October," he said. "So for me, it's just a Thursday off. But it's great to be in Kansas City on the day that launches the holiday season. I love the spirit, I love the food, I love everything about it."
8 p.m. Nov. 23 and 24 and 2 p.m Nov. 25. Helzberg Hall, Kauffman Center for the Performing Arts. $25-$85. 816-471-0400 or www.kcsymphony.org.
You can reach Patrick Neas at patrickneas@kcartsbeat.com and follow his Facebook page, KC Arts Beat, at www.facebook.com/kcartsbeat.

Read more on The Star website.